Detalles

Categoría: Sesiones
Visto: 1677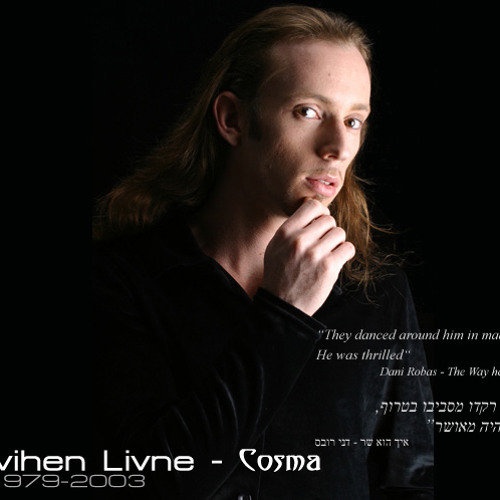 11 years ago, on February 10th 2003, Avihen Livne (aka Cosma) was involved in a motorcycle accident in Goa, India. He was hospitalized, but despite all medical efforts, he passed away. He was a special person, a good friend and a talented musician who was loved by all. A person who had so much in him that he could give so much to others with his music which was played, heard and hailed worldwide.
His music is his legacy. Remember him forever!
11 Años atras , el 10 de febrero del 2003, Avihen Livne (aka Cosma) se vio envuelto en un accidente de motocicleta en Goa, India . Estubo hospitalizado , pero apesar de todos los esfuerzos medicos , paso a mejor vida. Fue una persona especial , un buen amigo y un telentoso musico muy querido por todos. Una persona que tubo mucho en el para dar y nos dio mucho a otros con su musica la cual toco y se escucho por todo el mundo.
Su legado es su musica, recordemoslo por siempre!!!